Interventions: Lane-Keeping
Lane-Keeping bed for couples
* Arriba Director ´s cut video.
¿Cuántas veces te has despertado enfadado/a porque tu pareja no te ha dejado dormir? ¿Te suena?
En esta ocasión hemos diseñado una cama que pertenece a la familia de diseños para la campaña Intervenciones. Al igual que The Kennel, o el proyecto anterior que hicimos en España: la cuna de Max Motor Dreams. Queríamos que el diseño fuera inspirador y armónico, pero también real y tangible. Utilizamos la madera y el corcho como materiales principales e inspiramos nuestro diseño en una carretera que sube una colina. En el lado de la tecnología, utilizamos los sensores de presión VELOSTAT para rastrear la posición de las personas en la cama y un colchón con ruedas para mover la posición de la pareja y mantenerlos siempre en el centro de la cama.
Para el video utilizamos una grúa que diseñamos y construimos en el estudio para crear un movimiento elíptico continuo alrededor de diferentes camas, para ilustrar la universalidad de este problema.
El objetivo es aplicar la tecnología de cambio de carril a un concepto de diseño de producto. La campaña debía ser tangible, pero al mismo tiempo inspiradora y divertida. Es por eso que la agencia nos pidió que diseñáramos una cama que evite que los "abusones" de camas invadan el lado de la cama de sus compañeros/as.
---
* Above Director 's cut video.
How many times have you woke up angry because your partner has not let you sleep? Does it sound familiar?
We designed a bed that belongs to the family of products we have designed for the Interventions campaign. Like The Kennel, or the previous project we did in Spain: Max Motor Dreams baby crib. We wanted the design to be inspiring, and beautiful, but also real and tangible. We used wood and cork as the main materials and we inspired our design in a road that runs up a hill. In the technology side, we used VELOSTAT pressure sensors to track the persons position in the bed and a rolling mattress to move the position of the couple to keep them always in the center of the bed.
In the film we used a crane we designed to create a continuos eliptical movement around different beds, to illustrate the universality of this problem.
The brief is to to apply lane change technology to a concept product design. The campaign needed to be tangible, but at the same time inspiring and fun. That is why the agency asked us to design a bed that prevents bed hoggers to invade their partners side of the bed.
&nbsp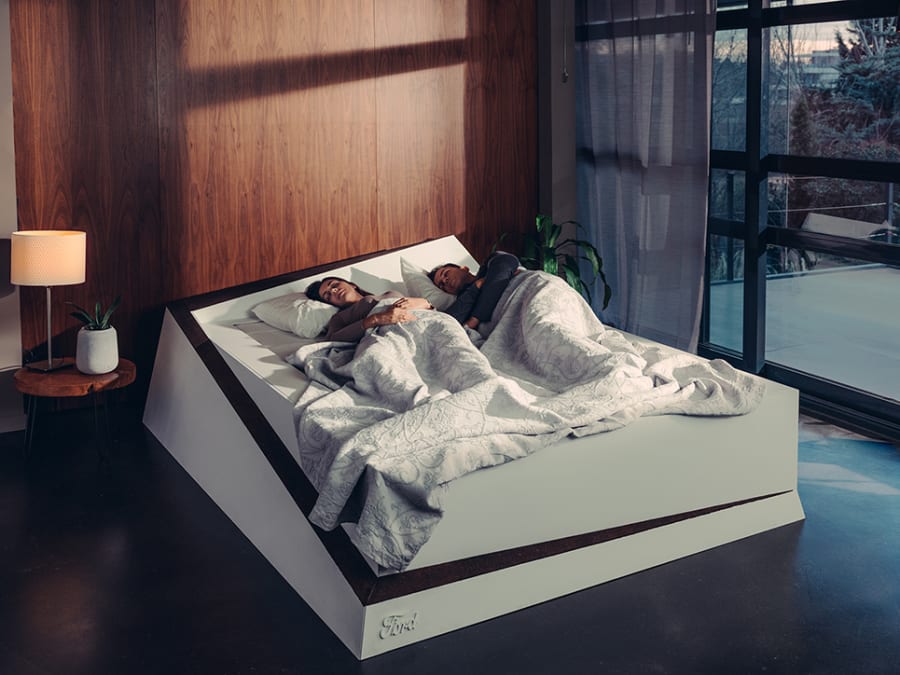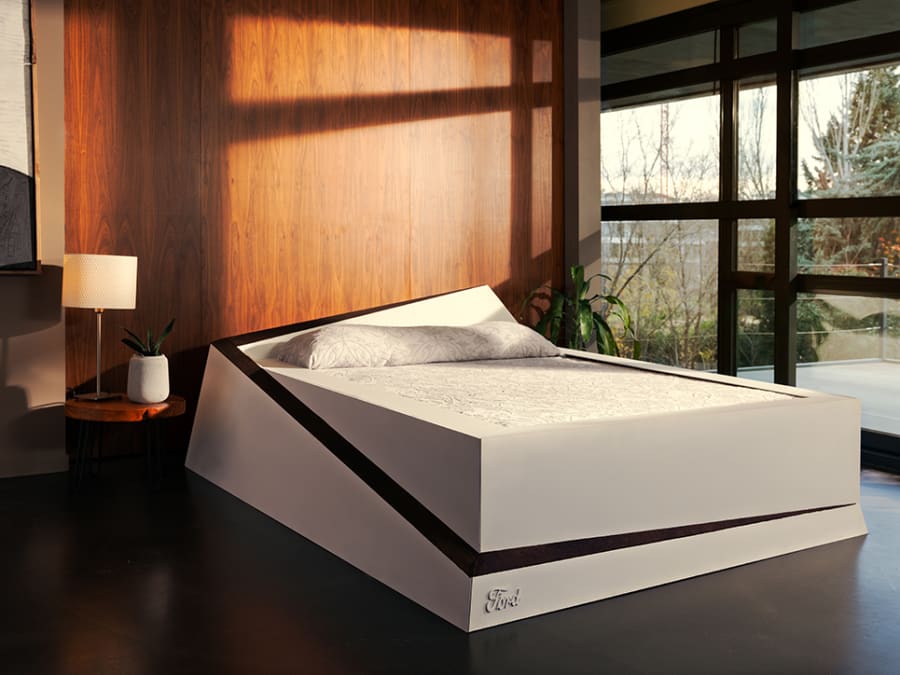 &nbsp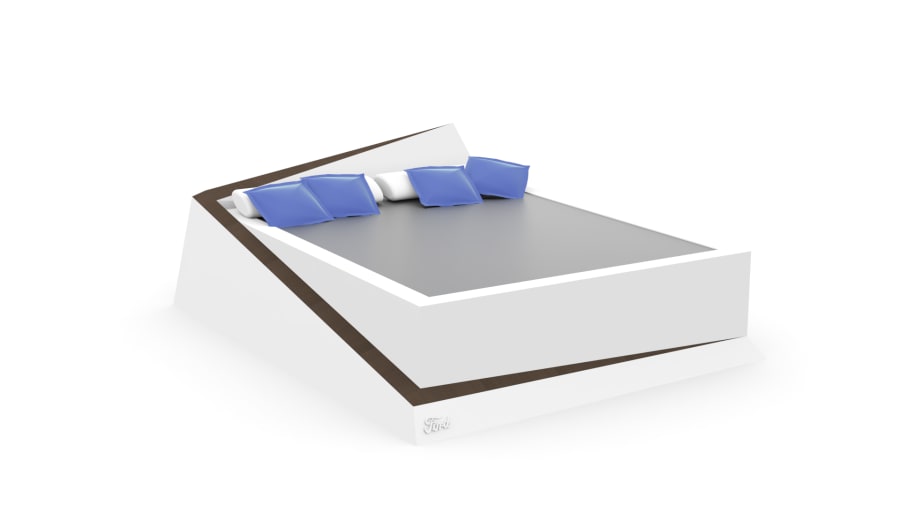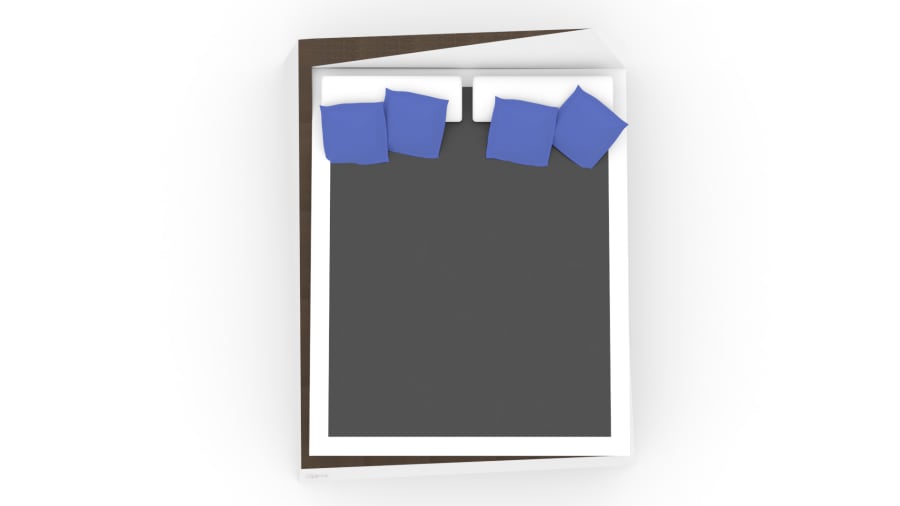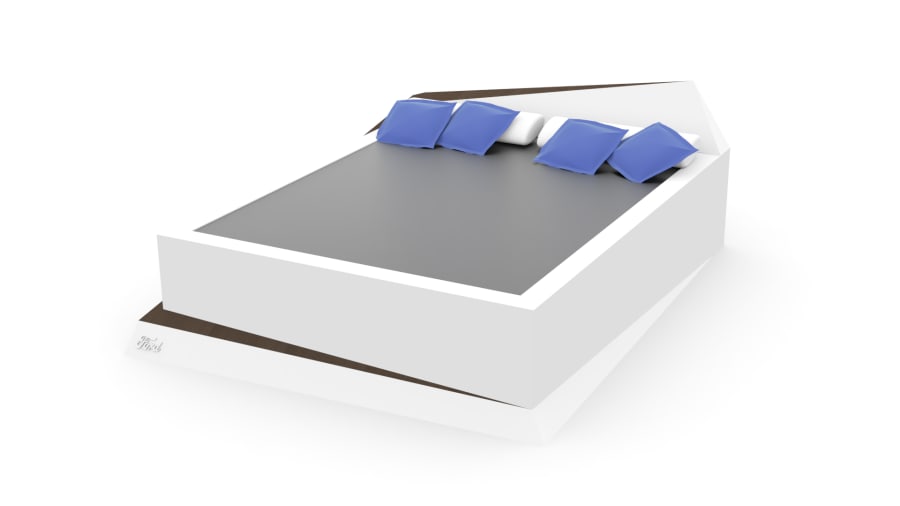 &nbsp
---
Cómo funciona
Este prototipo es único y ha sido probado y fabricado como un concepto de diseño. Las fases de investigación, desarrollo y producción de la cama utilizaron pruebas diseñadas por los ingenieros y ejecutadas por los técnicos en un entorno controlado para reproducir el movimiento de una pareja durante la noche. Es un prototipo funcional y no ha sido probado por parejas reales durante una noche. El impacto de la cama en la calidad del sueño aún no se ha verificado ni probado.
How it works
This prototype is unique and has been tested and manufactured as a concept design. The research, development and production phases of the bed used tests designed by the engineers and run by the technicians in a controlled environment to replicate the movement of a couple during the night. It is a funcional prototype and has not been tested by real couples during one night. The impact of the bed in the quality of the slept has not been verified or tested yet.
&nbsp
A Project by: Espadaysantacruz Studio
Client: Ford
Agency: GTB London
Film direction, Design & Production: Espadaysantacruz Studio
Music: TDL Music

Feb. - 2019