- SEE BELOW FOR ENGLISH VERSION -
&nbsp
Cuatro acres de tierra, 1300 perros y una única visión. Hay un lugar especial en Sri Lanka donde vuelves a creer que cualquier cosa es posible.
Animal SOS Sri Lanka es un sitio del que no llegas a regresar. Una parte de ti se queda. Así que, Totelanka nace de ese sentimiento. Aunque ya no estemos físicamente en aquel sitio, parte de nosotros sigue estando allí. Y como además queremos seguir conectados, la mejor manera que hemos encontrado de hacerlo es diseñando estas preciosas bolsas con la ayuda de nuestra gran amiga y diseñadora Rocío Ballesteros
Animal SOS Sri Lanka es un proyecto de rescate, rehabilitación y acogida de perros en un país como Sri Lanka donde existe un serio problema de hiperpoblación canina y donde las autoridades gubernamentales poco o nada hacen por solucionarlo. Cualquiera que visite o viva en esa isla, puede observar sin ningún tipo de filtro, la situación dramática en la que viven estos animales. Sin embargo, dentro del caos, existen personas que deciden ser parte del cambio. Animal Sos Sri Lanka nació en 2007 y desde entonces ha conseguido mejorar la vida de miles de perros y gatos. Lograrlo es un esfuerzo ingente de un grupo de personas con muchísima perseverancia, ilusión y dedicación. Cuando conoces un sitio y unas personas así, la fuerza e inspiración que provocan es bestial. Pero lo más emocionante está allí dentro cuando abren sus puertas y cientos de perros te atosigan para reclamar sus dosis de caricias, juegos y abrazos.
&nbsp
Totelanka es para ti, para que tu también puedas ser parte de algo que consiste en transformar una fea realidad en una realidad proactiva. Para quien no se conforma "con lo que hay" sino que apuesta por lo que quiere transformar.
&nbsp
-- Los beneficios íntegros de la venta de las bolsas irán a Animal Sos Sri Lanka.
-- Edición LIMITADA y diseño EXCLUSIVO
-- Composición bolsa: 100% Algodón.
-- Medidas: 41cm altura x 38cm ancho (sin contar las asas).
-- Precio: 18 EUR (gastos de envío no incluidos)
&nbsp
Hazte con tu Totelanka escribiendo a:
info@espadaysantacruz.com
con el asunto de mail: QUIERO COMPRAR UN TOTELANKA
y te contamos cómo hacerlo
&nbsp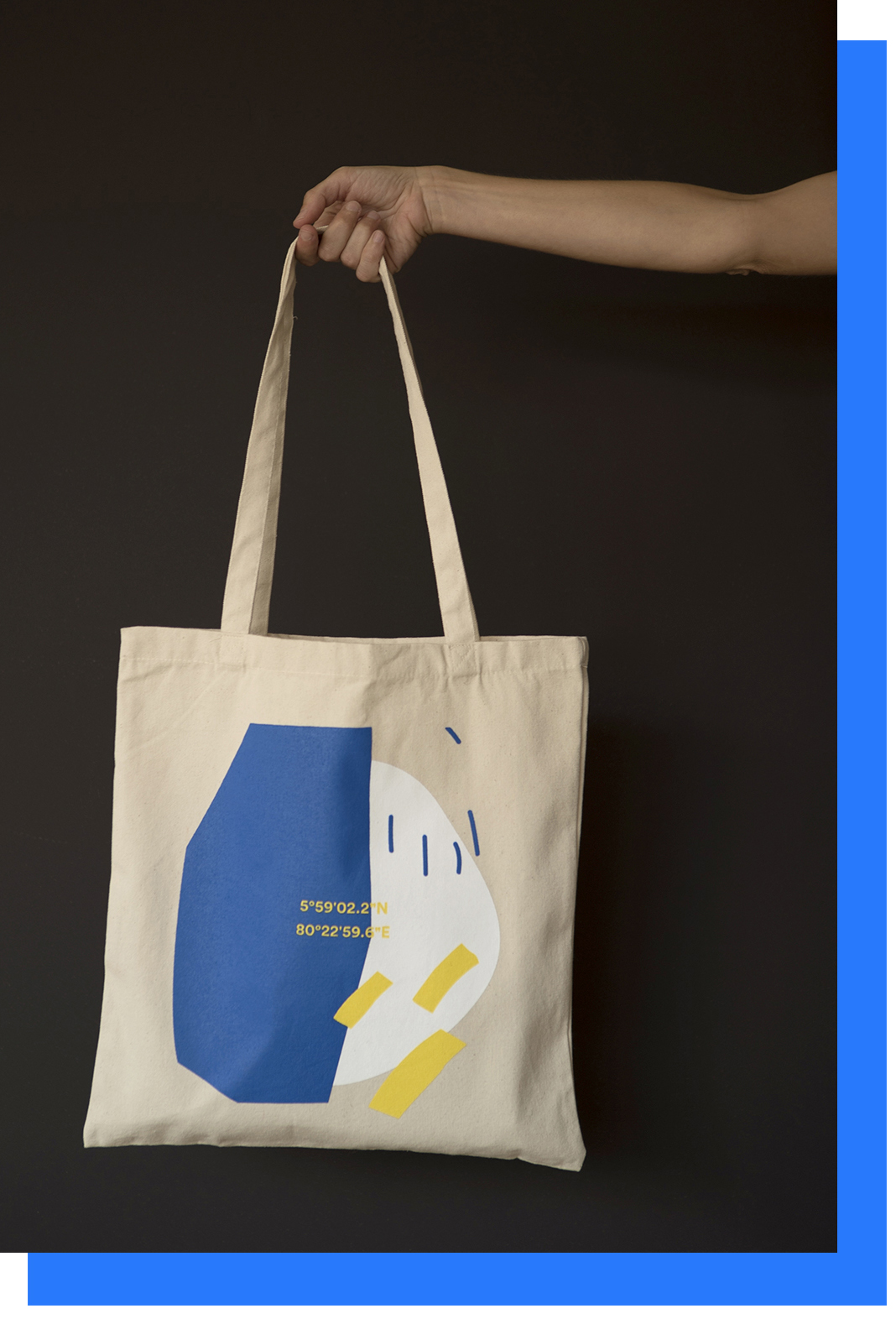 &nbsp
<<<< FOTOGRAFÍATE CON TU BOLSA Y COMPARTE >>>>
#TOTELANKA
&nbsp
---
Four acres of land, 1300 dogs and one vision make unique place in Sri Lanka where you can still believe anything is possible.
Animal SOS Sri Lanka is a place you cannot return from - a part of you stays. So, Totelanka is born of that feeling. Although we are not physically in that place, part of us is still there and as we want to stay connected, the best way we have found to do this is by designing these beautiful bags with the help of our great friend and designer Rocío Ballesteros.
Animal SOS Sri Lanka is a project of rescue, rehabilitation and shelter for dogs in a country like Sri Lanka where there is a serious problem of canine over-population and where the government authorities do little or nothing to solve it. How anyone, who visits or lives on that island, can observe these poor souls without any kind of filter and the dramatic situation in which these animals live, is saddening. However, within the chaos, there are people who decided to be part of the change.
The project was born in 2007 and, since then, has managed to improve the lives of thousands of dogs and cats. This achievement it is a huge effort from a group of people with a lot of perseverance, enthusiasm and dedication. When you know a place and people like that, the strength and inspiration they provoke is phenomenal. But finally, the most eye-opening and touching experience occurs inside the place, when hundreds of dogs approach you to claim their doses of caresses, games and hugs.
&nbsp
Totelanka is for you, so that you too can be part of something that transforms an ugly reality into a proactive reality.
&nbsp
- Full benefits of the sale of the bags will go to Animal Sos Sri Lanka.
- LIMITED Edition and EXCLUSIVE design
- Bag composition: 100% Cotton.
- Measurements: 41cm height x 38cm width (without counting the handles).
- Price: 18 EUR (shipping costs not included)
&nbsp
Get your Totelanka by writing to:
info@espadaysantacruz.com
with the subject of mail: I WANT TO BUY A TOTELANKA
and we tell you how to do it
&nbsp