Self-Braking Trolley
Self-Braking Trolley to avoid collisions
* Arriba Director 's cut video.
Tras los dos anteriores episodios de Interventios, llega un último desafío.
Interventions es un proyecto de comunicación que auna diseño, ingenio, experimentación y tecnología. El objetivo es usar la tecnología automotriz de Ford para resolver problemas universales, ajenos al ámbito de la automoción y al mismo tiempo visibilizar algunas de las características menos conocidas de los coches de Ford.
Self-Braking Trolley es un carro de frenado automático diseñado para detenerse automáticamente antes de golpear a una persona, estante de supermercado o cualquier otro obstáculo.
A todos nos ha ocurrido que vamos despistados con el carrito de la compra y golpeamos algo o alguien sin querer. Pero también nos ocurre a la inversa, donde un niño/a que corre con todas sus fuerzas impacta sobre nosotros/as o echa a perder una cuidada montaña de fruta.
En esta ocasión diseñamos un carro de frenado automático basado en el sistema de prevención de colisiones que ofrece Ford en sus coches. Llamada Asistencia de Pre-Colisión, detecta peatones, ciclistas y otros vehículos en la trayectoria del automóvil, y frena automáticamente si el conductor no responde a las advertencias.
---
* Above Director 's cut video.
After the two previous episodes of Interventios, it reaches a final challenge.
The Interventions is a communication project that combines design, ingenuity, experimentation and technology. The goal is to use Ford's automotive technology to solve universal problems while promoting some of the cars' lesser-known features.
The Self-Braking Trolley is based on the collision-avoidance system Ford offers in its cars. Called Pre-Collision Assist, it detects pedestrians, cyclists and other vehicles in the car's path, and automatically brakes if the driver doesn't respond to warnings.
It has happened to all of us that we are go distracted with our shopping cart when we suddenly hit someone or something unwittingly. But we also find ourselves in reverse situation, where a child who runs with all his strength impacts on us or spoils a careful mountain of fruit.
On this occasion we designed a pretty and automatic braking car based on the collision avoidance system that Ford offers in its cars.
&nbsp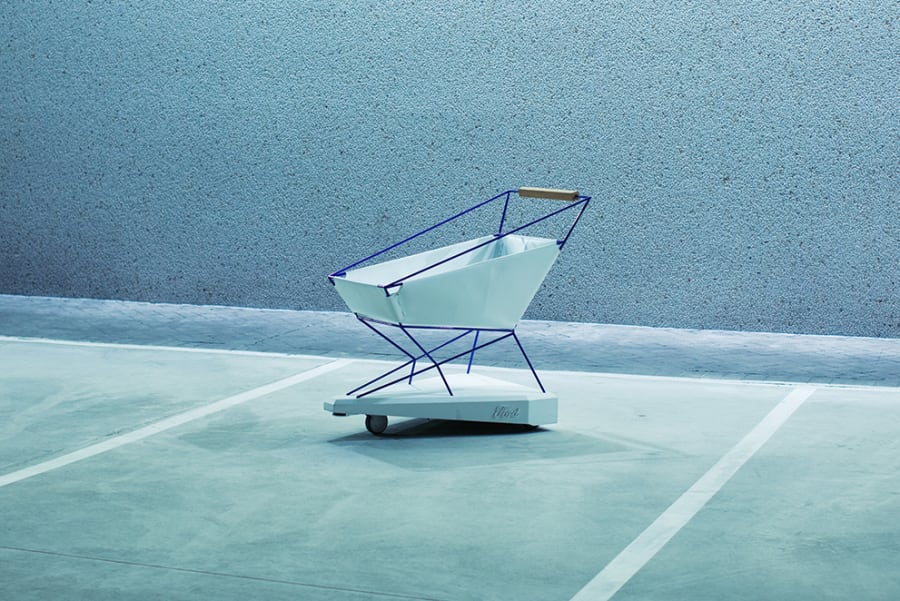 &nbsp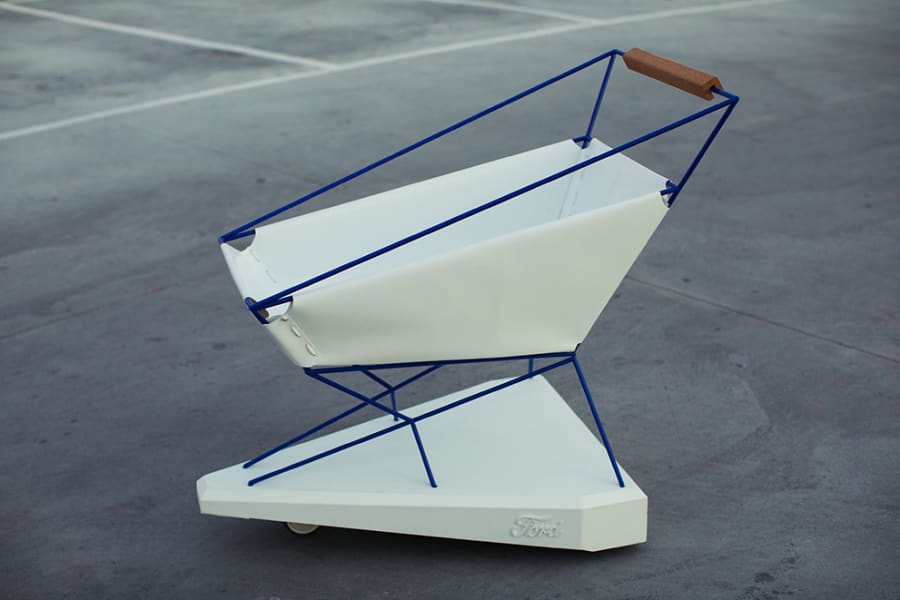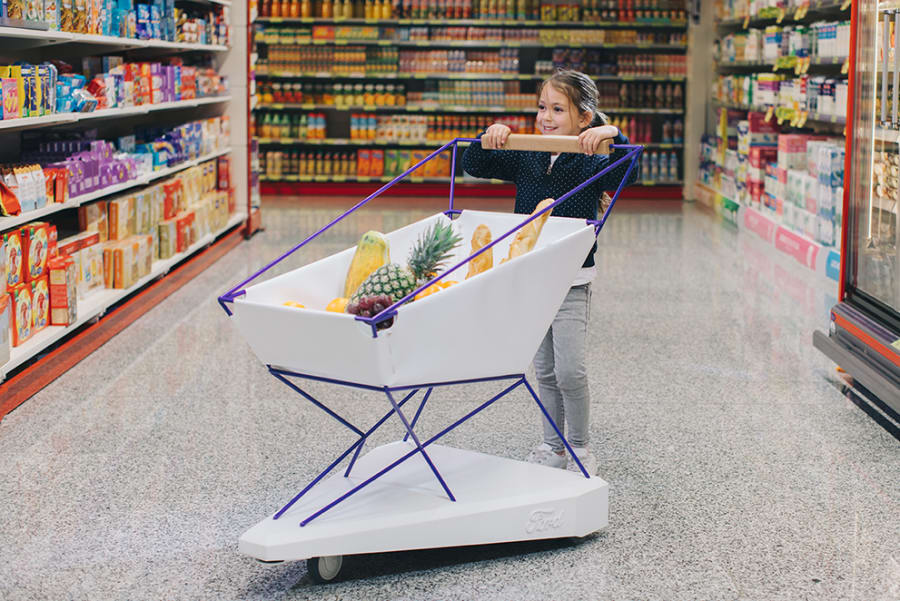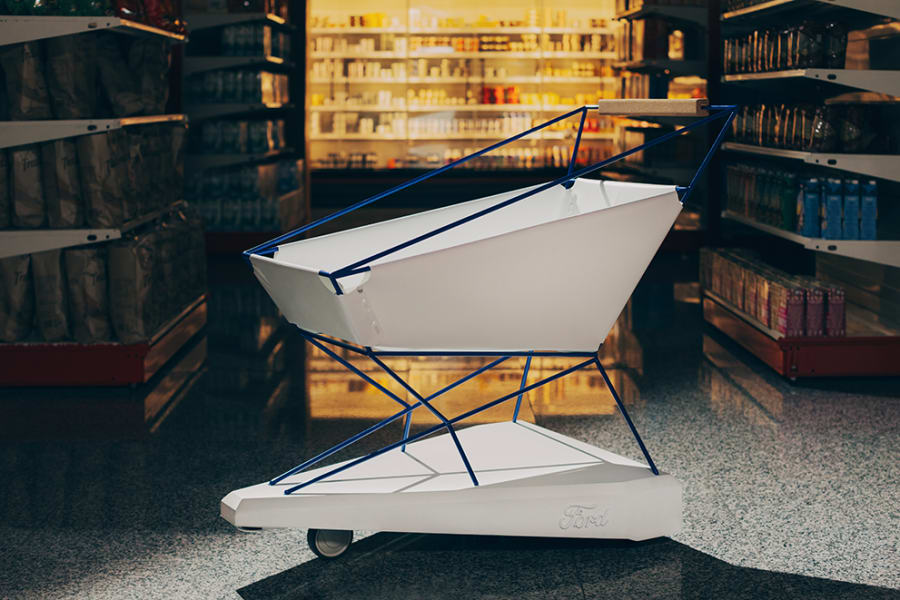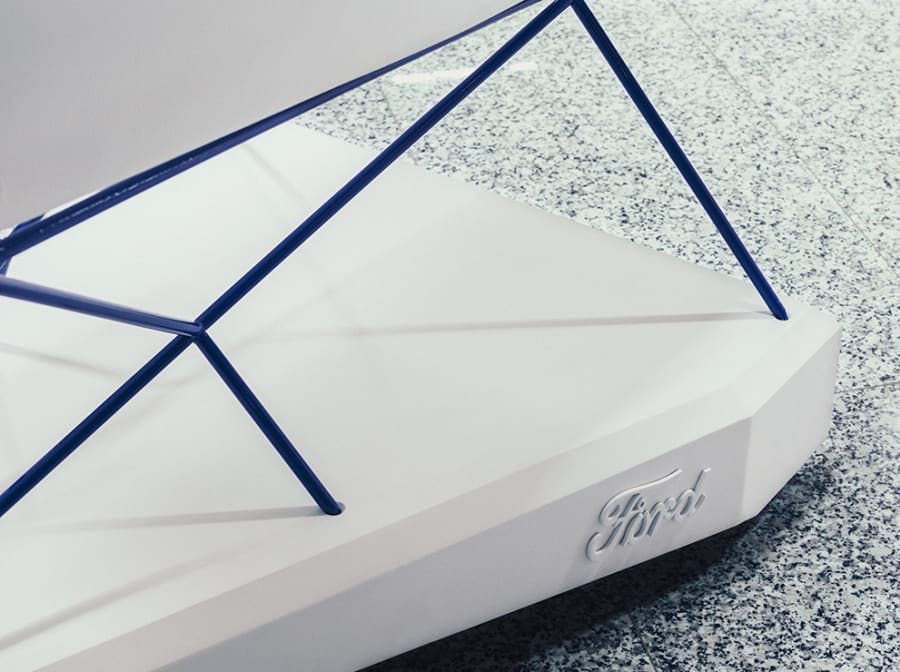 &nbsp &nbsp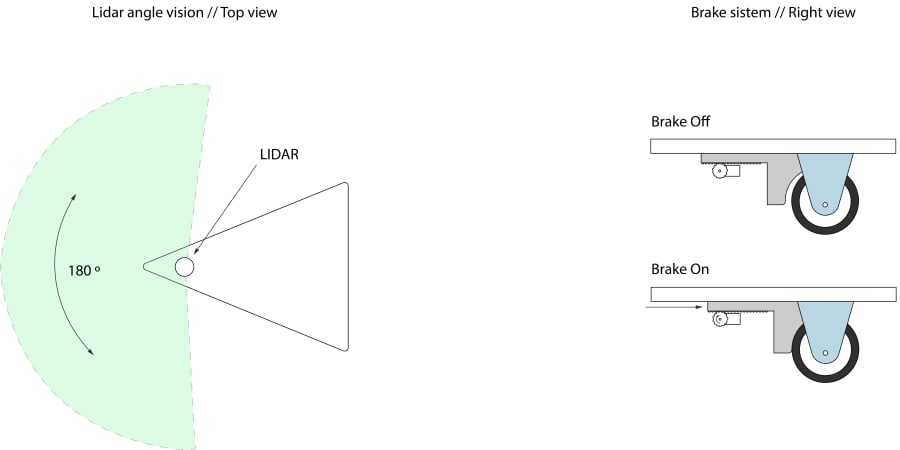 &nbsp
---
Cómo funciona
En la parte frontal del carro está instalado un LIDAR que es un tipo de radar que emite luz con un láser con la que escanea los objetos que se encuentran frente a él. La tecnología LIDAR es la misma que se utiliza en automóviles y automóviles autónomos.
Cuando el LIDAR detecta un nuevo objeto a menos de 2 metros de distancia, el carrito frena activando dos frenos mecánicos instalados en las ruedas traseras. Los frenos utilizan servomotores y cuñas de madera para detener las ruedas.
How it works
On the front of the cart is installed a LIDAR that is a kind of radar that emits light with a laser and scans the objects in front of it. LIDAR technology is the same as used in automotive and autonomous cars.
When the LIDAR detects a new object less than 2 meters away, the cart is braked by activating two mechanical brakes installed on the rear wheels. The brakes use servo motors and wooden wedges to stop the wheels.
&nbsp
A Project by: Espadaysantacruz Studio
Client: Ford
Agency: GTB London
Film direction, Design & Production: Espadaysantacruz Studio
Powered by: LIDAR & Raspberry PI
Music: TDL Music
May - 2019