All Things beautiful come from Nature
A project for Shiseido and Weiden Kennedy together with DVEIN
La naturaleza es una fuente inagotable de inspiración. All Things Beautiful come from Nature, es un homenaje a ese entorno sorprendente que muchas veces nos resulta imperceptible al ser humano. Cómo crecen y evolucionan las plantas, cómo se abren las flores, cómo cohabitan los insectos...
En esta ocasión Dvein, nos contactó para colaborar en un proyecto ambicioso y seductor.
Un vídeo que muestra una instalación donde una pieza escultórica es generada a partir de datos extraidos del desarrollo de la naturaleza en un entorno controlado. Un proceso largo, donde la tecnología intenta, en un ejercicio metafórico, descubrir los secretos de la naturaleza para reflejarlos en una pieza escultórica, una pieza de arte hecha por la naturaleza gracias a la tecnología.
Las materias que vemos: soja, miel, níspero, zanahoria, white mushrom...son nuestros protagonistas principales, por ser las materias de las que están compuestas las cremas de WASO Shiseido.
Timelapses, brazos robóticos, instalaciones florales.. una producción compleja que realizamos para la productora británica BlinkInk y la agencia Wieden Kennedy Tokio
---
Nature is an inexhaustible source of inspiration. All Things Beautiful comes from Nature, is a homage to that surprising environment that often imperceptible to the human being. How plants grow and evolve, how flowers open, how insects cohabit ...
On this occasion Dvein contacted us to collaborate on an ambitious and seductive project.
A video showing an installation where a sculptural piece is generated from data extracted from the development of nature in a controlled environment. A long process, where technology tries, in a metaphorical exercise, to discover the secrets of nature to reflect them in a sculptural piece, a piece of art made by nature thanks to technology.
The materials we see: soy, honey, carrot, white mushrom ... are our main protagonists, being the materials of which the WASO Shiseido creams are composed.
Timelapses, robotic arms, floral installations ... a complex production that we made for the British producer BlinkInk and the agency Wieden Kennedy Tokyo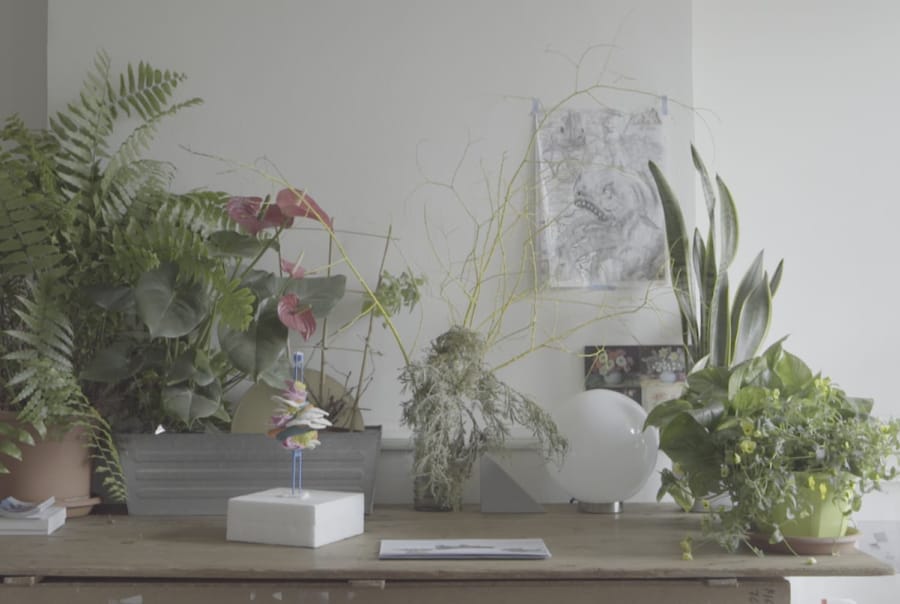 Client video version
---
Timelapses
A Project by: Espadaysantacruz & Dvein
Client: Shiseido
Agency: W+K Tokio
Production company: Blinkink
BTS video: Tulio Ferreira
Timelapse Assistant: Gonzalo P. Martos
Robots Collaboration: Universal Robots
Sept - 2017